I had some orange and black strips left over from a jelly roll of Denyse Schmidt Florence that were just crying out to be made into a pillow. I am not a big October 31st decorator, but for just a little touch of Halloween, they were perfect.
I added some black and white dots and a few other stash fabrics along with black yarn-dyed Essex linen for a fun pillow for this time of year that doesn't scream Halloween!
I cut the strips into 2 1/2" squares and then sewed three squares together. The original plan was for square patchwork, but I forgot how much trouble these strips had been in
this quilt
. The strips are not all 2 1/2" - combine that with the wide pinked edges and getting a consistent quarter inch seam was a real challenge. So instead, I trimmed the sections of three squares to varying widths and then stitched them together to create the patchwork.
I actually like it better this way. The variation is more interesting and allows the eye to move around over the pillow. To echo the uneven patchwork, I quilted straight lines that are unevenly spaced. I love the texture it creates!
The binding is scrappy, made form more of the leftover strips. And to continue the waste-not-want-not theme, the back is a piece of gray canvas that was leftover from another project. The zipper is hidden behind a contrast orange flap. I used my favorite pillow zipper tutorial, see it
here
.
The finished size is 16" x 26" allowing me to re-use an existing pillow form.
********************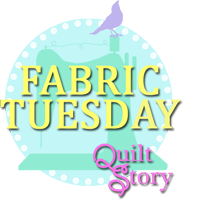 and Happy Sewing,