I can finally share this patchwork duffle bag that I recently made for the Sew Sew Modern 5 swap on Flickr. My partner asked for a duffle bag in a rainbow of colors so I didn't want to share pictures before she received it so as not to spoil the surprise!!
It began with Simplicity pattern #2600 because I really liked the shape of the rounded ends. Of course I had to make some amendments to the pattern to accommodate the patchwork and because I have a habit of thinking patterns can always use a little tweaking! All the fabrics came from my stash and I pre-quilted the pieces with a 1" grid.
I put outside pockets on both sides of the bag because a pocket is the perfect place to showcase something special like these stars.
The end pockets got the star treatment, too!
I shortened the side panels and added a bottom panel of dark canvas. This eliminated the annoying center bottom seam and the canvas will hopefully be more durable as well as hide any dirt.
For the straps, I used the same dark canvas as the bottom and added a carefully cut strip of Riley Blake lime green stripe, top-stitched in place. The straps are sewn into the bottom panel seam instead of going all the way around the bag as in the pattern.
The inside is this fun large scale text print from Windham Fabrics. The seams are encased with bias tape for a neat finish.
The inside pocket is out of the same lime stripe used in the straps. My labels are made by me on my printer. Amateur! I really would like to get some nice, professionally done labels.
I used a zipper from my favorite bag zipper maker - ByAnnie.com. This one is 24" and was just barely long enough!
This is a big bag - about 24" wide and 12" high. To puff it up for these photos, I put a standard bed pillow inside and there was extra room!!
My swap partner has a sweet little girl and I thought it would be fun to send her a little tote bag to match her mama's. (photo bomb by Lucy!)
She posted a picture of her little girl toting her favorite stuffed bunny in the bag which just made me so happy!
It is so rewarding to make a gift for someone with love and care in every fabric selected, every stitch and then see how much they appreciate it!!
And finally, this cute little luggage tag completes the set. It is also in Simplicity pattern #2600, but I just used the pieces and made it differently. I wanted the contrast window to be on the front instead of the back (you can't see it on the back!!)
The Sew Sew Modern swap is fantastic, teeming with talented sewists and quilters. I imagine there will be a #6 - if you are interested then follow @crandons and @quiltingfairy on Flickr to get an invitation to join.
Are you curious as to what I received in the swap? It is so wonderful that it deserves a post of its own...stay tuned!
Linking up to these blogs: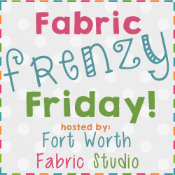 CRAZY MOM QUILTS
Happy Sewing,
Tessa Marie